Office Phone Number : 8655093530
Office Address : Office No A4, Kripa Willows CHS, Dadani Road, Balkum, Thane, Maharashtra. 400608
We understand that relocating can be stressful, but we are here to assist you. When you choose Unique Express Packers and Movers in Thane, you can be assured that your relocation will go as smoothly as possible from start to end. In our care, you may rest easy!
---
Unique Express Packers and Movers in Thane
12 years in the business and more than 5 trucks later in Thane, you can be certain that your relocation to a new state will be simple and inexpensive. Our team's primary focus is on providing outstanding service to every client. We take the time to get to know our clients and their budgets so that we can give the most stress-free and cost-effective moving solution available.
Our Unique express packers and movers thane team will be handled with extreme care goods, we are dedicated, well-trained experts. As long as the move is going on, we won't stop. As a company, we've created a solid customer base with recurring customers whose requirements we've gotten a handle on, and we'd love to have you with us.
Assembling and disassembly of furniture are included in your hourly fee. When we arrive at your home or workplace, we begin to bill you for our services immediately. You won't be hit with additional fees for things like fuel or parking.
Steps to hire the Unique Express Packers and Movers Thane Branch
We have all the necessary paperwork, including registration certificates, GST licenses, employee IDs, and a shop act license, to prove our legitimacy. All you have to do is let us know what you need to be moved, and there are three ways to achieve that:
You may reach us at 8655093530, our toll-free helpline number.
You May Fill Contact form on our Contact Us Page.
Visit Our Office Address.
Thane Branch Direction here click

Unique Express Packers and Movers Local Shifting Cost in Thane
The cost of a home or business relocation in Thane is determined by several variables, including the charges and pricing of a packer and mover. Before accepting the moving estimate, you should be aware of these elements so that you may better comprehend your move costs. The following are some of the main determinants of Unique Express Packers and Movers costs in Thane.
| Goods Sized | Packing Charges | Transportation | Manpower | Total Charges(Approx.) |
| --- | --- | --- | --- | --- |
| 1 RK | ₹ 500 – 1500 | ₹ 1000 – 2500 | ₹ 1000 – 1500 | ₹ 3500 – 5500 |
| 1 BHK | ₹ 1000 – 2000 | ₹ 1000 – 3000 | ₹ 2000 – 3000 | ₹ 4000 – 8000 |
| 2BHK | ₹ 1500 – 2500 | ₹ 2000 – 3000 | ₹ 2500 – 3500 | ₹ 6000 – 9000 |
| 3BHK+ | ₹ 2000 – 3500 | ₹ 3000 – 4500 | ₹ 3000 – 4000 | ₹ 8000 – 11000 |
Local Packers and Movers Charges in Thane
HOW UNIQUE EXPRESS PACKERS AND MOVERS WORKS IN THANE?
Unique Express Packers and Movers in Thane provide the finest moving services in Thane for both individuals and corporations. If you're relocating to a new location, you can rely on our expertise to ensure a smooth transition. Having been in business for more than a decade, we are certain that our packers and movers thane team can satisfy your needs and allay your fears about your move.
All packaging supplies and materials are provided. Instead of making many journeys to the shop, you can just pick up the items you need online. Unique Express Packers and Movers in Thane that provide full service will take care of everything from packing materials like furniture blankets and extra cushioning to the actual moving itself.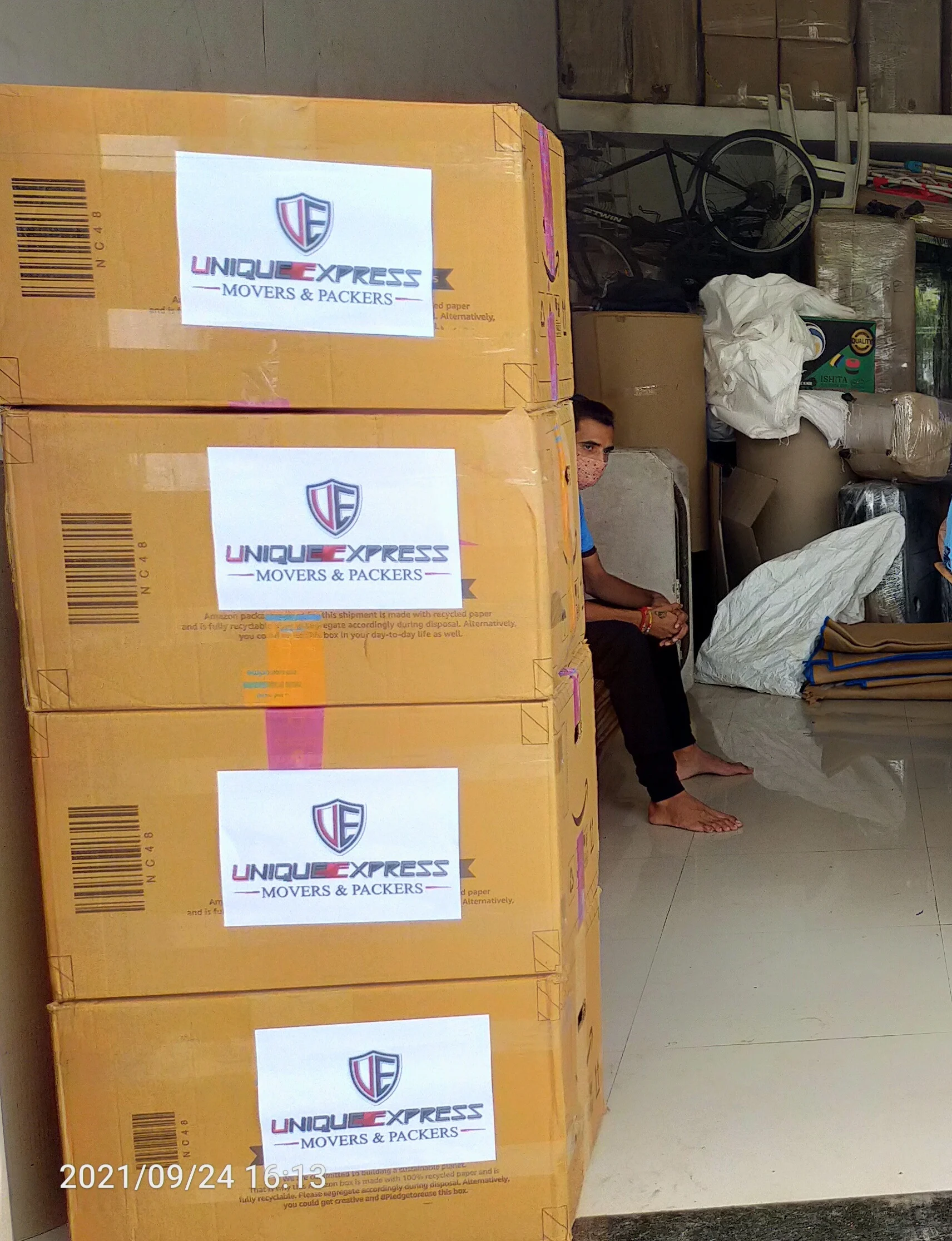 1. Packing your Belongings
Moving may be a stressful and time-consuming event, but it doesn't have to be one of them when Unique Express Packers and Movers Team in Thane comes to packing. Full-service Unique Express Movers and Packers can pack your belongings in a fraction of the time it takes you to do it yourself since they have a professional team. Another service Unique Express provide is the expert and safe packaging of fragile and valuable items such as glass and artwork.
2. Disassembly of household furniture
Full-service Unique Express Packers and Movers Thane will carry your large, bulky, and/or heavy furniture to your new place in a safe and secure manner. One facet of this is the dismantling of furniture, either in pieces or in its whole, depending on the scenario (and reassembly when the time comes).
3. Unique Express Packers and Movers Team Taking care of truck loading and unloading
It's best to leave the heavy lifting to the experts. Your appliances will be safely loaded onto a moving truck by full-service movers once you've completed packing your items. Once you've arrived at your new home, it's their job to unload the truck.
4. Getting your stuff to their destination(Transportation)
No matter if you're relocating across thane or across the nation, full-service Unique Express Packers and Movers in Thane can transport your possessions for you. You'll be given a delivery window for when your items will be delivered, so all you have to worry about is arriving to the location where the cargo will be accepted when it arrives.
5. Packing items should be disposed of.
A relocation might leave you with hundreds of cardboard boxes that need to be recycled, as well as other items that need to be disposed of appropriately, such as plastic wrap and packing peanuts, among other things. Unique Express Packers and Movers Thane Team make certain that everything is disposed of properly and will totally clean up the mess left behind after all of your possessions have been unpacked and unpacked once again.
For the most part, if it's a component of a relocation, Unique express Packers and Movers in Thane can take care of it on your behalf. You'll collaborate with the Unique Express Employ to create a detailed strategy as well as the specific duties that you'd want them to do.
---
Why Do We Rank High Among Other Packers and Movers in Thane?
Our clientele expresses great satisfaction with our services. Numerous honors and recognitions have been bestowed upon us by various organizations. Despite obtaining a great deal of positive feedback, we are always striving to improve our services. The finest practices that we are using in our work are assisting us in maintaining our competitiveness in this industry.
Services that are quick and dependable
Professional Packaging Goods
Assign Relocation Manager
Exceptionally cost-effective world-class shipping modes The most effective packaging methods
All Sized Closed Body Truck
There will be no harm to the assets, as guaranteed.
Moving Services in Thane and around India that are quick and secure.
The company has more than 87 network branches across India.
Unique Express Packers and Movers has more than 12 years of expertise in the Thane, Maharashtra area.
Transportation arrangements are thoroughly checked and revised regularly.
Unique Express Packers and Movers Services in Thane
Home Shifting Services in Thane
Thane's Unique Express Packers and Movers are adept at handling a wide range of home goods, including delicate items like crystals. You can count on these movers to take apart and pack all of your large and bulky home items with the utmost care, all while using the most sophisticated tools and equipment to safely transport them from one location to another. Household movers and packers in Thane employ specialized vehicles to transfer things quickly and on schedule to your doorstep.
We specialize in local moves. Our door-to-door service choices include fixed-price and hourly-rate options, so you can get exactly what you need. Let us do the heavy lifting while you take care of the rest. Let us assist you if you're seeking excellent service at a reasonable price.
Office Shifting in Thane
Unique Express Packers & Movers is a well-known Office moving service provider in Thane. We at Unique Express Movers have a team of devoted professionals on our payroll that are familiar with the complexities of office relocation and are committed to completing each job to the highest standard of quality.
Unique Express Packers and Movers in Thane providers meet with the customer to discuss and organise the complete moving schedule in advance. As a result, the relocating procedure may be completed on schedule with the fewest possible disruptions to business operations. Take the worry out of relocating by contacting a professional moving company.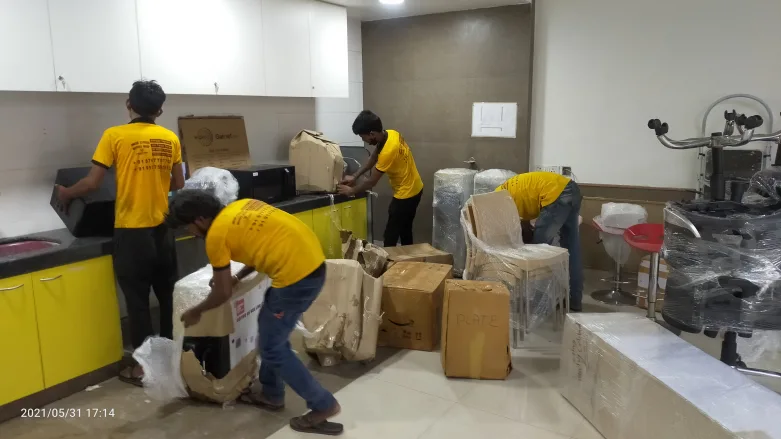 Inexpensive yet high-quality local Packers and Movers Service in Thane
Moving may be a stressful experience, but our moving experts are here to make it as easy as possible. We'll take good care of your possessions and get them safely to Thane with our professional team. If you'd like to get in contact with us, we'd be happy to help.
If you're moving to a new place soon, Unique Express Packers and Movers in Thane is ready to help you with your packing and unpacking. We'll make sure your relocation budget isn't blown out of the water. As a result of this, we will devise a relocation strategy that will ensure that you enjoy every minute of your journey. We provide a variety of perks to our customers. Unique Express packers and movers in Thane provide the following services:
Options for low-cost pricing : If you need assistance with packing and unpacking, we can provide you with professionals team.
Transportation: With the help of the unique express movers and packers, your possessions are secure. Our Thane Team is ensuring that they are carried correctly.
Storage Service: We provide a variety of storage options if you need to keep your belongings for a while.
Additional services are not included in our standard international moving package. It might be something as simple as relocating some of your most prized possessions.
Service at your doorstep To ensure the safety and timeliness of your short-distance move, choose Unique Express Packers and Movers in Thane to help you. In the best news of all, you'll be getting skilled movers at in Thane a reasonable fee.
All of your moving concerns will be taken care of by us.
In need of Packaging Material?
All of your packers and movers in thane packaging requirements will be met at The Unique Express Packers and Movers. When you spend Rs 1000 or more on Tuesday, Wednesday, or Thursday during regular business hours in the Thane region, we'll contact you to set up a time to deliver your order.
Student Packers and Movers in Thane
When he first started out, the Unique Express was a student mover, and he hasn't lost his touch. We understand that you're on budget and have to cram your relocation in between lessons. We'll use one of our less expensive, smaller vehicles to do the task as fast as possible.
Domestic Relocation Service from Thane
For almost four decades, we can proudly boast that we have perfected the art of relocating. To maintain our position as one of India's leading domestic packers and movers, we've made significant investments in cutting-edge technology.
Since its inception, Unique Express Packers and Movers has maintained its position as India's preeminent provider of domestic relocation services.
To get to the top, you need to put in a lot of effort, be persistent, be committed and have a strong work ethic. We'd like to share with you a few examples of how we've set ourselves apart from our competitors.
You can trust Unique Express Packers and Movers in Thane custom-built containerized cars to keep your most prized possessions secure on the road.
If you have a favorite automobile, piece of furniture, cookware or toy that you want to keep, we'll treat it with the highest care and respect as if it were our own.
We believe that Unique Express Packers and Movers is the only domestic moving business in India that offers a unique method of resolving disputes in the event of unanticipated circumstances, which we make a point of avoiding.
---
Unique Express Packers and Movers Offers
Free Shifting in Thane to the Families of Martyrs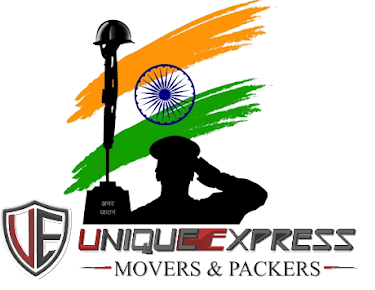 Unique Express Packers & Movers will do free shifting of families of Martyrs till 30 Jan 2023 (Martyr's Day). Unique Express Packers and Movers requests Thane residents that if you want to shift the family in your family or in your information, then please tell us, we will shift their goods for free.
More Details . https://posts.gle/jb1s5GnWjN7KPYrY8
30% Off on Packers and Movers Service Thane to Bangalore
Now Unique Express Packers and Movers Continuslty with Daily basis transport goods from Thane to Bangalore. I'm Glad to tell our clients 30% Off on Packers and Movers Services. Hurry Up!!😀😀 What Makes Unique Express Packers and Movers Different? We're devoted to offering a simple, fast, safe and inexpensive packers and movers service thane to all over India. It's the foundation around which we've developed our company, and we want to keep doing so because it works. We can also be very clever when we need to, and there's nothing we enjoy more than putting our brains together and coming up with a solution that works.
Know More.. https://posts.gle/wtaFxFuDHuxwsive7
---
Frequently Asked Questions
To where can I get moving boxes?
Our store offers a variety of moving boxes and materials. Moving supplies may be acquired from this site. These include:
Wrap in bubbles
Butchering paper
In a box (various sizes)
Port-a-robes
Tape for securing boxes
Plastic shielding
Is Unique Express able to handle both local Thane and inter-city relocations?
Unique Express Packers and Movers is able to handle both local and intercity relocations. We offer local thane to all over India Moving and Storage Services.
What is a pre-move survey, and why do you need one?
To provide accurate moving pricing estimates for the complete relocation process, our Team performs a pre-move study at the customer's location to appraise moving goods and assess the customer's needs. While going through this procedure, he will take note of the home's size, the number of rooms, the amount of items, the type of the products like heavy and delicate goods, the floor of the house, and other factors that will influence the packers and movers fees. This service is provided at no cost.
What is the average price of Unique Express Packers and Movers in Thane for 1RK and 1BHK?
Unique Express Packers and movers in Thane are now a very reasonable service for individuals who live in the Thane city. Our Team Experts will arrive at your location with everything they will need to complete your relocation.
What it will cost you for the packers and movers service in Thane will be determined by the number of items you have to transfer as well as the materials that will be necessary for the packing and shifting of your stuff.
You will need to move less furniture if you have 1RK, which stands for one room kitchen. As a result, relocating a 1RK in Thane would cost you between Rs.2,000 and Rs.4,000, depending on the size of your home and the number of belongings you have.
For individuals living in a one-bedroom apartment, the cost of hiring packers and movers is still affordable. Moving a 1BHK with the assistance of Unique Express Packers and Movers would only cost you between Rs.3,000 and Rs.7,000 in total.
Which day of the week is the most convenient for you to relocate?
It is more cost-effective to relocate on a weekday. Saturdays have a little higher hourly rate, while Sundays have a slightly higher hourly rate once again. To ensure that you get a specific time window, we suggest making your reservation on a Tuesday, Wednesday, or Thursday, when we often have greater availability.
Will you remove and reassemble appliances such as an air conditioner, television, geyser, and so on?
Customers may request such services from us if they so choose. The disassembly and reassembly of the AC will cost Rs 1800, while the TV and geyser will cost Rs 500 each.
How much does Unique Express packers and movers charge in thane terms of GST?
Exceptional Design Customers who merely need transportation services charged a 5% GST. All services provided by packers and movers are subject to the 18% GST charge.
When is the most advantageous time to relocate?
Consider all of your options before making a decision on when to relocate. To ensure that every part of the transfer is thoroughly addressed, please give us at least three days' notice if your schedule allows for it. Also, if at all feasible, be adaptable in terms of your final destination's arrival time. The weather and road conditions may cause an unexpected difficulty along the way. It's a good idea to schedule your slot in advance during peak season (mid-March to mid-September), weekends, and the first and last days of each month, regardless of season.
How much does it really cost to move to Thane?
There are a slew of strategies you may use to significantly lower your moving expenses, including:
1. Get rid of whatever you don't need in your residence.
2. Organize your relocation at least one month in advance.
3. Make sure you move on the proper day of the week.
4. Make a list of moving quotes from many movers before selecting one.
5. Pack your own belongings.